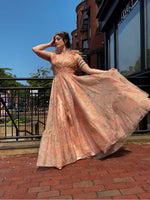 Fall Maxis
Hello Boston! Temperatures are going to start cooling down, or are they? We really never know! Either way be ready for a night out in one of our elegant maxi dresses. Watch these pieces blow around in the blustery weather with no fear that they'll blow up!
Shop This Look
This adorable shop is just one place you will hate to miss!
I get a lot of compliments on the dresses and accessories I've purchased from here. This is a definite stop for me when I return to Boston!
This boutique is heaven on earth!